Kells In Kirby's Honor
"Mr Puckett"
1996 Homozygous Black Stallion
100% Foundation - 15.2h
~ REFERENCE STALLION ~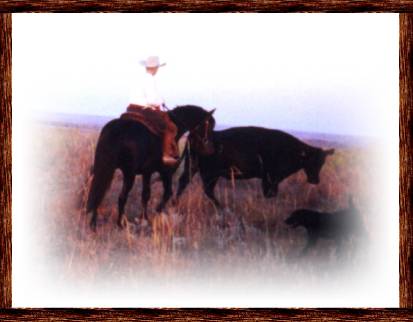 2009 Photos
Click on the pictures below to open a larger image in a new browser window.
2008 Photos
Click on the pictures below to open a larger image in a new browser window.
How fortunate we were to have leased out Puckett to EMR Morgans; Ed and Valerie Radtke and their daughter Sally Anderson. It has been such a pleasure working with them. Truly salt of the earth folk.
This lease was the matching of two highly talented individuals. Sally Anderson an incredibly talented and gifted rider and Puckett and incredibly talented and athletic horse. Now the two talents have come together and the results are poetry in motion. Pictured is Sally and Puckett at their first dressage open schooling show. Puckett placed first in a line up of nine horses. We are so PROUD of him. Thank you Sally!
Kells In Kirby's Honor is currently standing at EMR Morgans. If interested in breeding to Mr Puckett please contact Kansas Bluestem Morgans or EMR Morgans. Contact information for EMR Morgans is listed below:
It was a beautiful spring day and Catherine wanted to ride Puckett. He is one of her favorites. We took Puckett out, dusted him off and he behaved like a true gentleman. Pictured are Catherine and Puckett on a lovely spring day in the Kansas Flinthills, March 2008
2005 Update!

Puckett has now matured into a lovely stallion. The following photos were taken of him in 2004/2005. His mature height is 15.2 and he was tested to be Homozygous black. This means Puckett will never throw a chestnut or chestnut based foal no matter what color the dam is. Puckett's foals also "sport" little to no white. Puckett is now a proven sire. He seems to throw more fillies then colts, and generally produces size and lovely movement.

Puckett is "gifted" in terms of being a sport horse and sire of sport horses. He has spectacular movement; a Currier and Ives trot coupled with a rocking horse canter. These two qualities are hard to find in any horse; yet Puckett ranks a 10 in both categories. He is an extremely athletic individual and has the inherent ability to jump. He can clear a 5 foot effortlessly. Puckettīs sport horse ability is of no surprise as he is a grandson of the great Kennebec Count. Puckett is a proven sire of kind, athletic horses with beautiful movement, substance, bone and have excellent trainability. Puckettīs offspring have beautiful heads, small ears and are of good size; the largest standing 16.3. Puckettīs incredible long hip is the driving force behind his powerful, yet exquisite movement. As a sport horse sire he is among the best.
2004/2005 Photos

Click on the pictures below to open a larger image in a new browser window.

This image is full size.

Pictured is Puckett clearing a 4 foot jump with at least 18 inches to spare and if you notice he is not at the height of his jump. Puckett is a gifted jumper. With a stallion this is not always a good thing as one summer day Puckett jumped and cleared a 5 foot plus gate to his pen to visit our mare Burchtree Roxanne. The result of the "breakout" was Steve and Glenda Farrier's filly called Flyer. She is Glenda's soul mate so I guess the Lord up above must have given Puckett "wings" that day as he knew Glenda needed Flyer.




Pictured our adult "Puckett". Long hipped, substance, bone, small ears, lovely head and totally "gifted" when it comes to movement. The fact that he is homozygous black and throws foals that are sizy with high trainability is "icing" on the cake.

Puckett demonstrating his "Currier and Ives" trot. He looks like a real life image of the Black Hawk weathervane. His movement both the trot and the canter is certainly a "gift".


This image is full size.

We have a local Competitive Trail Ride that we like to attend. We do it for fun and enjoyment. I have taken Puckett a couple times and he always does really well. In fact one year he came in 4th out of a long list of "serious" competitors with Arabian horses. The scores are based on the horses manners on the trail and temperature, pulse and respiration scores during the ride. I felt it was a real honor for Puckett to place so high as we only attend this one ride once a year and I do not consider myself a serious contender as we do this for just the joy of it. His placement speaks volumes about this stallion as we really did not train for this and we do not show him. He usually is just worked here at the farm. Pictured is a photo of the event. The first three riders/horse on the left are our good friends, then Eli riding Willie, myself on Puckett and Aaron on Beau.
Kells In Kirby's Honor, known as "Mr. Puckett" is both a wonderful addition to our herd and a lovely compliment to our mares. We feel very fortunate to have found a stallion that not only possesses a pedigree which is rich in the blood of Herod, but is also coupled with those good old Foundation Morgan lines and the lines of the US Cavalry Remount horses. Our quest in the search of a stallion brought us to the realization that he must not only compliment our mares pedigree wise, but he must also meet our own very stringent criteria. One of our main requirements was that the stallion come from a "working/using" line of horses. A line that was calm, good minded and sensible. This above everything was our MAIN criteria. I look at horses as "Beauty is what Beauty does", and a horse no matter what it looks like is WORTHLESS without a good sensible mind. Next on our list of criteria included a line that would compliment our broodmares powerful true trots. We love the sport of carriage driving and a powerful ground covering trot is very important in our books. So what would be better than a grandson of one of the best carriage driving horses in the US, a grandson of the beautiful Kennebec Count? Mr. Puckett carries a pedigree that has been a true "find" for us for two reasons, he is a Count grandson, and much of the rest of his pedigree is also rich in the same Herod lines as our broodmares. My husband will often say that our stallion's resemblance to the rest of our horse's is uncanny. In all actuality our stallion is an apple from the same tree, with the addition of a little sugar and spice in the name of Kennebec Count!

Mr. Puckett also meets all of our requirements structurally. He is a big powerful horse, standing 15.2 and still growing. He is black in color sporting no white, has nice large bone, lots of substance, good prominent withers, and a powerful hip. His eye is soft and kind, head lovely. Best of all Mr. Puckett is extremely athletic, he possesses a tranquil smooth rocking horse canter and a wonderful strong true floating trot. The disposition and honesty of this Morgan stallion can be summed up with one photo. It is our logo photo; a black horse pictured with a boy and cattle in the Flinthills pasture. This is Mr. Puckett in this photo. He was three years old in that photo and my son was twelve years old. Prior to the photo the stallion was not ridden for about one month. We just took him out of pasture saddled him up and away we went. No round pen, no arena, no lounging, no nothing! Now I will say this. If this is all this stallion ever accomplishes for the rest of his life then that is OK with us. For this is what we are breeding for. A three year old stallion; a twelve year old boy; and acres and acres of land for this stallion to have the opportunity to run off, rear, buck, shy or carry on. But on the contrary, this stallion carries his young rider safely, sanely and proudly, whenever, wherever, and throughout these vast Flinthill pastures. He is my son's keeper. Believe me I would never place my son in harms way, the opportunity was there for disobedience, but this stallion is nothing but a gentle soul and a keeper of his young master. In short this photo tells it all, dedication and honesty of a stallion 100%, nothing less.
Foal Pictures

Click on any picture below for a larger view.
The Arrival of Kells In Kirby's Honor
We purchased Kells In Kirby's Honor from Leon and Cindy Kells. He was just a weanling when he arrived. Our new stud colt was to be introduced to a family of eight, all full siblings, all offspring of Sweet's Tonga. His arrival was met with both curiosity and objection. So we thought that "Kirby" needed something that would give him a little respect from our full sibling family. Since Kells In Kirby's Honor was named after the Minnesota Twins baseball player, Kirby Puckett, we decided to call him "Mr. Puckett". He may not of had any size to him at that point, but at least his name gave him a little more respect from the family.
Weanling Pictures

Click on any picture below for a larger view.
Winter Weanling Pictures

Click on any picture below for a larger view.
Yearling Head Shot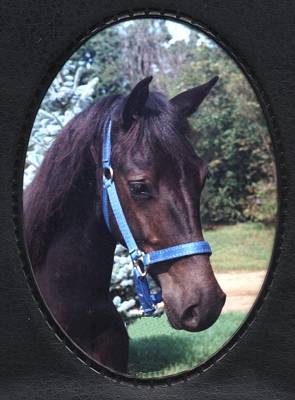 Have you ever noticed, no matter what type of animal, the eye always tells the story?
2 Year Old Pictures

Click on any picture below for a larger view.
3 Year Old Pictures

A picture is worth 1000 words they say. This next series of photo's depicts our stallion, Mr. Puckett, age 3, and my son, Eli, age 12. These photo's will truly express the true dedication and honesty of this stallion. He is no doubt, truly a gentle soul.

A display of Mr. Puckett's athletic abilities are depicted with this lovely smooth rocking horse canter and a wonderful sliding stop.
Spring Hills KCL

Sire of "Mr. Puckett"


Names in blue can be clicked on to view a photo of that horse.
Pittridge Shonda

Dam of "Mr. Puckett"

Click on these names below to see photos of
more ancestors in our stallion's pedigree.

Fudge Royale

©Highview Farm/Genetic Resources Historic Collection

The following horses are in our stallion's pedigree but no photos are available at this time.

Herod

Danlyn

Lady Skinner

Kansas Ranger

Little Crow

Sea Quail

Larruby King Royale

Ketchum

Monty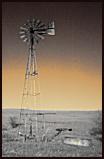 Photos and Logo copyright © 2000 Kansas Bluestem Morgans
Backgrounds and other graphics copyright © 2000 TDM Equine Design